Written By: Linda Nelson ~ 6/2/2022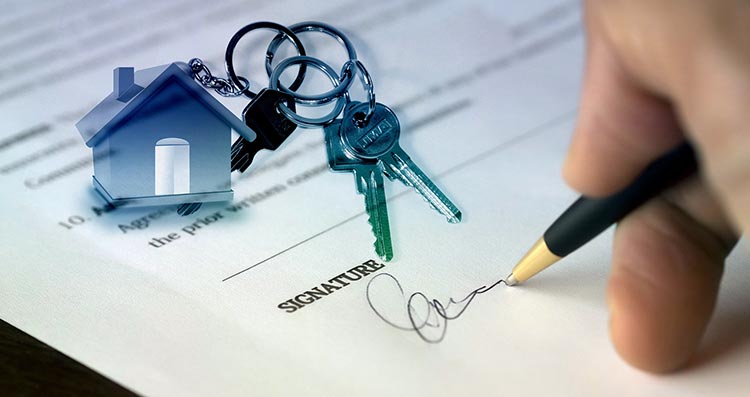 Yeah, I know….I have repeatedly said, "the market is the HOTTEST it's ever been," but there are also whispers of a possible crash or house bubble pop.
Here are a few reasons I don't see a crash coming any time soon.
Supply, Demand, and Financing
While there is a limited supply of homes, the demand has been high, which drives the prices of houses up, making the market more competitive.
HOWEVER, that demand has started to decrease just in the last few weeks, and here's why - interest rates and home prices continue to rise.
With the demand lessening and the inventory rising ever so slightly, I believe the supply and demand within the market will begin to level out and become much more standard within the next couple of months.
While almost every economist says those crying that 'this time it's different!' are wrong, when it comes to the housing market, personally I do indeed think this time IS different.....for the following TOP 10 reasons:
HOME EQUITY: Between 30-38% of US homeowners own their homes outright. Their percentage of equity has grown too: Over the past 2 years, Americans who own their homes have gained more than $6 trillion in housing wealth alone! Banking regulations enacted post 2008/9's crash fueled higher equity commitments and tighter lending standards too.


OWNERSHIP: The millennial homeownership rate of 43% was well below the national average of 65%, as of 2019 caused by delayed marriage, financial challenges of racial and ethnic minorities, less financial security and higher debt. As more millennials reach age 40, their household formation rate will accelerate due to higher marriage rates and more stable incomes. There are 72 million Millennials in the US.


NEW AND GROWING DEMAND: Add to the housing mix the 65 million Gen-Z generation that is entering housing now, fueling a surging demand for rentals, that fuels rent prices....that encourages people to buy as the costs can appear similar and even lower at times.


MONEY: The Greatest Wealth Transfer In History is already well underway, and its happening often well before death. Both Millennials and Gen-Z-ers will be gifted and inheriting from parents and grandparents over the next decade to help with housing. Now add in the appeal of these big, growing rental returns to investor buyers armed with cash aimed at hedging higher inflation.


SAVINGS: Consumers have over $3 trillion in savings, about $2 trillion more than pre-pandemic levels.


SUPPLY: The US has been UNDER-building by millions for the past decade-plus. All market forces are driven by supply and demand. Historically, the US has had a home supply of about 1.5 million homes available for purchase. The current inventory of single- and multi-family available homes is about 700,000, the lowest in more than 40 years. Home construction peaked in 2005, now with a deficit of about 3 million homes. It could take up to a decade or more to catch up.


NEW AUDIENCES: Some areas around the US that have seen enormous price surges in the past 24 months have been exposed to new, wealthier audiences that are staying. Work-From-Anywhere is here to stay.


REPLACEMENT HOUSING: The median age of a US home is about 44 years, the oldest on record. The demand for brand new or renovated homes keeps growing. Many homes will need massive repairs or replacement. Climate issues will also remove some existing housing stock.


NESTING: The concept of nesting and owning a home has not waned: its actually grown. The concept of owning more than one home has grown too and wealthier Baby boomers living longer, healthier lives have the money to own more than one home, often competing with first time buyers.


EMPLOYMENT: This time as the risk of recession rises, employment is high with even higher demand. Many are earning much more than 2 years ago. Many new economy jobs pay well.
No matter what the market is doing, I'm here to help you navigate the buying and selling process with ease.