Written By: Linda Nelson ~ 2/23/2023
The truth is, you don't need a realtor. You can absolutely sell your home without one. You could also remodel your kitchen without a contractor, or do your taxes yourself without hiring a CPA. Who needs an attorney when you could represent yourself in court? But here's the thing: if it were that simple to do it yourself, everyone would!
The main reason why home sellers decide to go "For Sale By Owner" (FSBO) is to save on the listing agent commission, which typically ranges between 5-6% of the property's sale price. Are you really saving that much money by doing it yourself, or are you just creating a huge headache?
The following are just some of the benefits of hiring a realtor:
Real Estate Agents Know What Makes Homes Sell
Your realtor can walk through your home with you and identify changes you should make to attract buyers and receive the best offers. Many real estate brokers work with professional photographers and home stagers who know exactly how to present your home to make it as attractive as possible to potential buyers.
The Price Is Right
Professional real estate agents are well-versed in the local housing market, so they'll know how to price your home to appeal to buyers and make sure that you earn the greatest profit. Homes that are overpriced or underpriced tend to stay on the market longer, which means less money in your pocket in the long run. According to data and analytics from the National Association of Realtors, houses listed by professionals sold 20 days faster on average than FSBO listings.
Sometimes, It's Who You Know
Licensed real estate agents have access to not only the MLS (Multiple Listing Service), but also broker listing portals, social media presence, professional networks, connections with other agents, and name recognition. Furthermore, since they know there will be no professional colleague on the other end of the transaction, some agents may not even take the time to show their potential buyers any FSBO properties.
Protection and Security
Your real estate agent is your advocate from start to finish, looking out for your best interests at all times. A realtor will walk you through the entire transaction process, from negotiating and making an offer to dealing with finance, appraisal, and escrow issues. Agents must also take Continuing Education classes and renew their licenses every couple of years to make sure they stay up to date on all the legal procedures involved in selling a house.
If you decide to go the FSBO route, it's your phone number they're going to call. Most people tend to spend time looking for a home when they're not busy at work during the day, so you'll need to be prepared for phone calls at night and on weekends. Let your realtor handle the phone calls, schedule showings, and follow up with the buyers.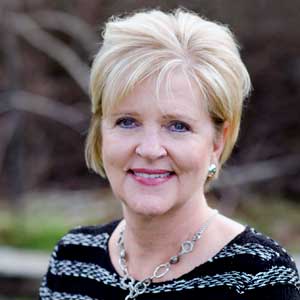 Here's the Bottom Line
You won't save as much money as you think by deciding to go FSBO. In fact, year after year of national research suggests you will end up selling for less—much less than the cost of realtor commissions.
If you have any questions or would like to know even more benefits of using a real estate agent, I'm always available to chat. 425.785.3724
-Linda